Severe Food Allergy
A woman in her sixties developed a sever food allergy. She tried many conventional specialists and treatments but they did not help her. The foods list she could eat grew shorter each day and when she came to me she started to cry that she is going to die because very soon she will not be able to eat anything. The Aliens diagnosed her and found specific blood cells that multiply too fast resulting in her allergy condition. The Aliens treated her and after a few days she called to tell me the allergy was totally gone. She is eating all foods without feeling sick.
Pancreas Cancer
Another older woman was sent from the hospital to her home to die after she was diagnosed with pancreas cancer. During the operation the surgeon could not remove all the malignant tissue because it spread too much. conventional medicine gave up.
When she came to me she was very weak, just skin and bones and in a terrible pain. The Aliens diagnosed her and informed me they are familiar with the specific cancer cells mutation. They said it is very easy for them to eliminate these specific cells. After 7 weeks she was cured. She gained weight, became stronger and the pain was gone. She returned to her normal life.
Defective Blood cells
A 73 years old woman, retired physician suffered from a terminal blood condition. Her body produced an increasing number of damaged blood cells. She already accepted her faith when her daughter brought her to me. The Aliens explained that the cells in her bones that produced the blood defective cells undergo a mutation. They replaced these cells with healthy ones. After several months the daughter called to say her mother blood tests are normal and she feels fine to the surprise of her conventional doctors.
Liver Cirrhosis
The Aliens saved a 72 Years woman life that suffered from a decrease in liver functioning. The Aliens remove the Liver scared tissue and implanted healthy young liver cells they produced from the woman remaining liver good cells. The woman liver function test improved slowly to normal levels.
---
Thousands of believers and skeptics were successfully treated in these clinics since 1994. There is no apparent medical equipment, no medications are given, no hypnosis or suggestive techniques, and the patient is not even touched, still most patients experience vary bizarre sensations starting from mild currents to involuntary movements, variation in gravity sensation, and even a clear sensation of surgical operations. A few describe as being in a different room or in multiple locations inn the same time. Psychic patients usually give a clear description of the Alien medical team and its medical equipment. Some even succeed to channel with the Aliens.
The Aliens treat a variety of medical and psychological conditions starting from migraines, back pains, and extending to cardio vascular and immune system related diseases. Terminal cases as cancer are also treated. They cannot cure every illness but the rate of success is impressive and surpass conventional medicine capabilities. The Aliens teams do medical research and always look for new ways to cure illness.
The Alien medical teams make part of a huge Alien organization called "The one" that includes hundreds of planets from different realms. They all team up to help Earth in many ways, and I believe they have good intentions. They believe in god - the prime creator and the way of the light. Regrettably there are other Alien forces active on Earth with questionable intentions. The opposite groups are in constant conflict, tension and some times are involved in actual fighting.
---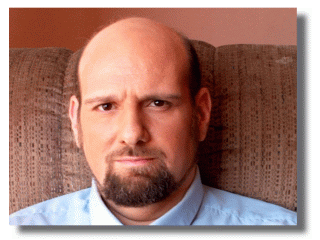 Adrian Dvir, a Computer engineer and a Psychic is running one of the clinics since 1995 and took advantage of daily collaboration to study the Aliens. Adrian published his findings in two books and in his website: http://etmedical.com
Adrian Dvir can be reached at:
Mob: (972-52) 654138