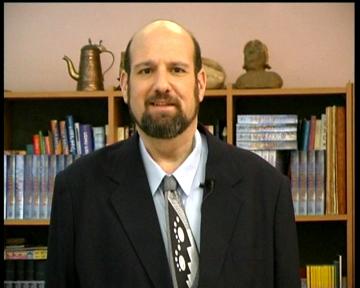 My name is Adrian Dvir, an Engineer. I develop computers for military use and this is not the only thing I am doing in life. I treat people as a healer with the use of Aliens medical team that built a clinic in my home.

I never believed in channeling and mystic. This is not something that was one of my interests. But something strange happened. During my military service, about 20 years ago, I came home and laid down on the bed. And wanted to go asleep. And suddenly I felt like a cold hand on my leg. And here in my head, a sound, the voice of my late aunt, tell me to take care of her children. No one was there and I was thinking is this a dead person talking with me or its my imagination. And I just ignore it.

Several years later, something similar happened. I went to sleep beside my wife. I felt that my late grandfather is walking in the living room, and asked me, he wanted to read a paper, news paper. And again I didn't do anything with it. Ignore it and go on with my life. Several years later, I was working at my computer, and I felt some presence near me. I was alone in the room. My family wife and children ware asleep. An I looked, no one there but in my mind I got a face of an old woman and someone I never knew before, not someone I could imagine, a relative, and I decided to ask what's her name. And before I finished to think about the question I got the answer. What's your name ? Olga. how old are you ? 86. This was the first time I asked and received an answer from a spirit. And I got very afraid I left everything. I went to the kitchen to make a coffee. I didn't told it to my wife. It was quite a shock. It was the first time I channeled something that was not there. And still It was not enough for me. I just ignored it and continue.

The first time I decided to dive deep into this issue was after my father, he had cancer and died. Several months later, I went from my office where I am working, to my car in the evening to drive home and I felt he is sitting beside me, telling me: "Be careful. Don't drive too fast". I started communicating with him, in my mind. I felt him near me, the sensation he is there, I saw him, not with my eyes but something telepathically. I decided I cannot let it go, go away, I don't believe in Ghosts. And I decided to study this thing. I decided to study this issue as much as I can, I am a computer Engineer and I think I did a "PHD" on this issue. I started to read all the books I could find about it. Concerting mediums. And took courses of meditations and channeling.

At one point I met Haya Levy, She did some similar courses and discovered she is a medium. One day she saw in her apartment very strange figures, not in the physical but in the other dimensions. She was very afraid and she said go away, demons. They reply: "we are not demons we are medical team. We saw that people come to you for channeling and help. We want to open a clinic at your apartment and help people. At first she said no. I am not a doctor I cannot open a clinic. They convinced her they are what they said they are. They cured Her back problem. She accepted and for three weeks she heard noises and saw with her internal vision in another dimension they are building a hospital. All kind of equipment like CT, MRI, laboratories. And they started to cure people with the help of Haya Levy as an intermediate or medium. I was one of the first clients of Haya. I saw them. I saw very strange looking creatures. And they solved almost all of y medical problems. And at some point it seems tome that it is important to do what they are doing. They asked me If I want to help them. They said they came to cure medical problems. And I accepted and they sent me to a Healing course. And at some point they opened a clinic at my apartment. It is strange, but in a way I was surprised I am not afraid, It looked something natural. I was surprised I was not afraid. It looked something natural. Later I understand why I was not afraid. In my past life I was an Alien myself. And I Knew deep inside that this is OK. There is no reason to be afraid. I have a lot of experience with many people that come to me. Some of them said this is all nonsense. Some of them felt that its real. And l alter I found out, by entering their past lives that they ware Aliens somewhere thousand of years in their past.

And they opened a clinic in my apartment. And I started to treat people in the evening in my spare time. It was fantastic. They cured many problems. Not all the problems but most of the problems.
Adrian Dvir, 45, married with two children, tell his story about entering into the world of Healing, Mediumship, Channeling and treating sick people with the help of a medical team of Aliens.
Adrian study Electronics and Computer Engineering and has an B.Sc and M.Sc. Adrian work at a high tech company. Adrian discovered that he is a medium and in his spare time he treat people with the help of the Aliens. Adrian take advantage of the daily contacts with the Aliens to study then and published two books on the subject.
Adrian Dvir gives lecture on the subject of his collaboration with the Aliens and demonstration of Aliens medical treatment.
Tel: (972-3) 9649440, Mobile: (972-52) 654138