Tel: (972-3) 9649440
Mobile: (972-52) 654138
Fax: (972-3) 9505256


Mega Catastrophes Predictions
A report by Adrian Dvir M.Sc
Recently I received information for another Mega Catastrophe prediction about to take place in 2012-2013 in which only 23% of the population will survive. The prediction was channeled by a trusted medium who claim the information came from an unknown group. The prediction was loaded with details and reasoning that I prefer not to repeat here. Something inside told me the prediction is wrong. Generally specking, catastrophe prophecies never attracted my attention. But I know many people that are obsessed with the future, and will listen to any "end of the world" prophecy. I prefer to not to waist my time on doom day but on more constructive and informative issues.
I am involved with mediums and Healers since 1994. Since then I received a wealth of channeled prophecies and prediction about "The end of the world". Some of the prophecies were similar, some contradicted each other.
Being aware of the huge efforts done by so many advanced civilizations from many dimensions to help planet Earth and its population to reach an advanced and steady existence, I find it difficult to believe they will stand a side and will do nothing to prevent the destruction of Earth civilization. I collaborate with Alien medical team which put so much efforts to save humans including, for example, an 85 years old patient and make his life more bearable. The same Aliens will do nothing when 77% of Earth population will parish?

All advance Aliens and Entities speak of "the light". As I clearly understand the way of the light is to help, to build to teach, to heal, to do constructive things. The destruction of a planet is not a constructive act. Its actually the opposite.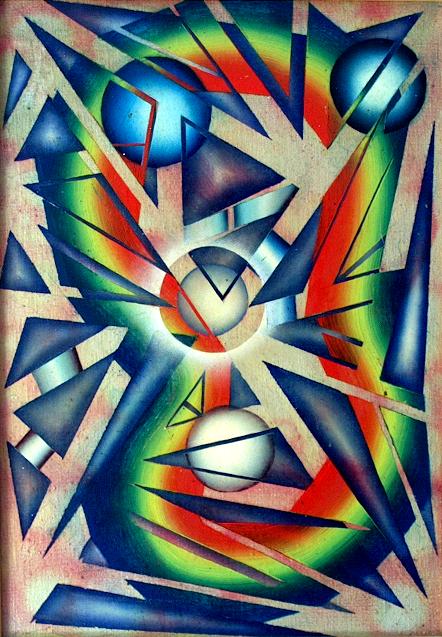 On September 3, 2003 I had my chance to sort this out. I treated a patient that claim she speaks to god. She claim he is not "Elohim" but the source of all. What we call the primary creator. I asked her several questions.

Q: A few days ago I received a prediction. Is it going to take place ?

A: No. It will not take place. The origin of catastrophes predictions and prophecies is from the negative side in order to generate chaos and disbelief in the future. They wanted you to put this information in your next book. But now you know the truth.

Q: Do you have positive plans for the planet earth civilization ?

A: What do you think ? I love my children's. I want a good life for them. Why kill everybody ? The human civilization struggled for millions of years to reach the level they are now. Why to start all over again ? You are heading for a wonderful and exciting time which actually has started. Ignore bad prophecies and believe in me.

Q: What about the quantum change of speed of time expected in 2017?

A: It will happen but there will be no catastrophic outcomes. The civilization will survive.

Q: Are you the prime creator or a trusted messenger ?

A: I am the prime creator specking directly because of the importance of this information. Adrian, you can also channel with me directly.
Read more on these issues in Adrian Dvir's book: X3, Healing Entities and Aliens

An exciting and attention riveting metaphysical journey, September 21, 2003
Reviewer: Midwest Book Review from Oregon, WI USA
Informatively written by Adrian Dvir (an expert computer engineer who first discovered his ability to communicate telepathically in 1992, and first contacted aliens in the year 1994), X3: Healing, Entities, And Aliens is an exciting and attention riveting metaphysical journey into mind-expanding experiences and the positive intentions of entities from beyond this world. Offering a grand, detailed, investigative account that fleshes out seemingly supernatural occurrences in great detail, and enhanced with an accompanying CD, X3: Healing Entities and Aliens is a unique and very welcome contribution to Metaphysical Studies reference collections and UFO Studies reading lists.
Adrian Dvir documents his own and others, Healers and Mediums outstanding daily collaboration in ISRAEL, with Beings from parallel dimensions or realms. These invisible beings act as medical teams. They are Alien ET Extraterrestrials and ED Extra-Dimensional medical teams. The paranormal and mystical events becomes a daily experience, with practical results for suffering sick people. Parallel realms of existence are described. The book includes a PC HTML based CD with high resolution Video Clips streaming of Patients testimony, Healers stories and Beings messages and answers as channeled by Trans Mediums. This is the next step in out of this world contact beyond random UFO sightings, Crop circles, unexpected encounters and alike.
Midwest Book Review | Read more | Adrian Dvir Home page |*Video | Synopsis | Table of Contents | Read an Excerpt | Front Cover | Back Cover | CD Artwork
Paperback: 422 pages ; Dimensions (in inches): 1.02 x 8.66 x 5.58
Publisher: Adrian Dvir; (January 2003). ISBN: 9657269008
To order call us toll free: 1-800-247-6553
Paperback Version

$19.95 US
$26.00 Canada
*OH residents add sales tax*
ISBN: 9657269008

eBook Version

$12.00 US
*OH residents add sales tax*
7,356kb pdf file, 422 pages
ISBN: 9657269016

USA: Powels | Target.direct | Buy | BooksAmillion | WallMart |TextbookX |BookCenter | AllDirect | BiggerBooks | BookStreet | Blackwell | Harvard.com SuperBookDeals | LafayetBookStore | PageOne | A1books | Alibris | TotalCampus | simplest-shop | YahooShoping UK: amazon.co.uk | blackwells.co.uk | TESCO | TheBookPla@e | Canada: amazon.ca| Germany: amazon.de | France: amazon.fr |Japan: amazon.co.jp

Distributors: INGRAM | Baker&Taylor | New Leaf | BookMasters, inc.
Registration: USA: Bowker Books in Print UK: Nielse Book Data , Whitaker
"I could not put the book down", Editor, NEXUS magazine Price Compare
Copyright (C) 1998-2003 by Adrian Dvir. May be reproduced for noncommercial purposes as long as attribution is given.
First posted: 25, 3, 2003, Updated: 31-12-2003 ,