Video Transcript
My name is Diana, and I have been a sensitive since my early childhood. I work in cooperation with spiritual entities and benevolent extraterrestrials figures.
We are in a state of mutual and cosmic cooperation. We work together with other Healers and Light workers to bring faith, healing, spiritual and physical renew to various populations of the world. The groups represented at this moment wish to bring you messages of hope and peace, messages of love and understanding.
We have for many years observed and have been part of the ongoing events of your population. We live in different realms but we are your brothers. We wish to tell you at this time, that we have decided to reveal ourselves. After years of observations we have decided to come and bring you advantages of physical healing.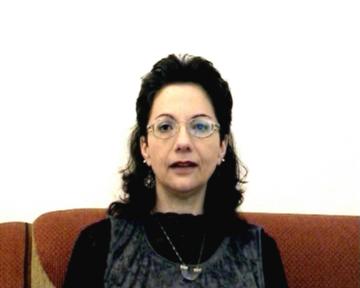 We are at this time ready to work through our foremost massagers, they are Adrian Dvir and Hagai Katz. Adrian Dvir has written books through our inspiration, in order to explain to you, who we are and what we are. We have advance facilities. We have advance research, which we want to share with you. We want to relive you of your desperation, of your feeling of hopelessness. For we are messages of love and understanding and faith. We are all massagers of the all mighty, the spiritual holy one, who wishes us to unite with you. For we are all cosmic brothers, that many of you have forgotten that you too are spiritual cosmic entities. And we are here to remind you. We want to spread the seeds of love and understanding. We have a gift for you. A gift that you can accept if you open your hearts and minds to us. Many of you can now feel and see us. And many of you need the encouragement and guidance of Adrian Dvir. Read his books, understand, comprehend, who we are and what we can do to help you. For you have forgotten that you are loving beings. And in stead, you spread the seeds of distress and isolation. You are not isolated. You are part of the cosmic wholeness, that includes various dimensional and different universes. We can bring you this understanding. We can bring you the memory of your spiritualness and spirituality. Just give us the opportunity. Decide to cooperate with us, read the books, come to our lectures. Feel the presence of benevolent extraterrestrials entities. We are doctors who bring you loving tender care, with advanced technologies. We are here to help you.
We want your planet to become part of our interplanetary confederation. But you must want to do that. You must want to help yourselfers. You must want to mutually respect yourselfers. To respect mother Earth. To respect the plants and animals that had been given to you as gifts. As have been given to you as reminders of gods love and interest in your welfare. We ask you only to open your hearts, to open your minds. Be ready to hear us, to see us, and it is your decision ever or not, to except our help, in your spiritual and physical argument.
Thank you.
Video Clip Details
The video was produced by Adrian Dvir, in Dec 2002. Adrian also filmed the shoots and edited the final clip. . The video is available in MiniDV resolution 720 X 576 X 25 fps or other formats for media purpose.
Please wait a few seconds for streaming file to buffer. Microsoft Media 9 is required.
Video Clip duration: 06:34
Video Streaming: 106 Kbps
Video Resolution: 240 X 180 X 15 fps