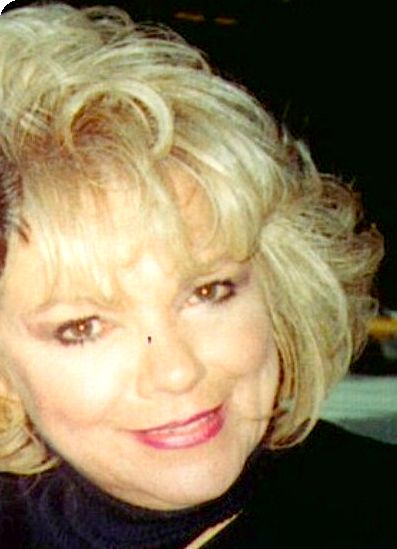 Dear Adrian...

Please feel free to put my name on your list. It's my service to humanity. We are all part of a very big awakening and change that is taking place on this beautiful planet.

You may also use my recommendation that I experienced a total healing from the Extra-Terrestrials at the International UFO Conference. It took only 24 hours before the extreme burning on my chest subsided. It is a phenomena that I have experienced for about 1 year. Whenever I would channel I would experience this sense of burning heat that poured out through my thymus. My chest would get very, very red and all my capillaries on my chest would become swollen and enlarged with blood. It actually felt as though the flesh on my chest was on fire. By the time I attended the UFO Conference it was happening spontaneously and was extremely painful and uncomfortable. I actually would have to put a huge piece of Obsidian on my chest and just hold it there or a wet cloth. I was also experiencing pain in my adrenals, left kidney and liver. This was all part of an accelerated purge that was occurring to me as a result of the energy that I was instructed to hold during the planetary opening that occurred on November 8, 2003 known as the Harmonic Concordance. This purge had moved through every organ of my body including my upper and lower digestion, ovaries, bladder, kidneys, pancreas, heart, blood pressure (which was running over 200 over 100). When you announced that the ET's were willing to do a healing on the participants at the conference I immediately communicated to them telepathically that I would love them to help me with the items mentioned above and also a little face lift wouldn't hurt either. Of course, you mentioned that they didn't do that but I missed it until I watched the video of your presentation. I had a precious female ET return to the room with me and she remained most of the week. That night I was taken to a High Council of many, many races. They explained my entire life as well as the first time I was abducted and had the implant inserted in my arm. I remembered it as being molested by three little boys. They explained that the experience had been cloaked with that memory. I was probably 3 or 4 years of age. I was given so much information together with a full explanation of how and why I had been held back until now from going public with my experiences.

Adrian, I can't thank you enough for your courage and commitment to Humanity with the work that you are doing. I will share your video with all that are willing to experience it. I want you to know that everyone I talked with at the conference felt that the information you presented was the most important offered at the entire conference. I have sent your website to so many people because I believe that it's now time for Humanity to realize that this is not just some phenomena but a real working interaction being done with intent, love, healing and peace.

May you be blessed with everything available in the Universe for the beautiful work you are doing. Your love, humility and caring radiate out to all that you encounter.

I have to tell you what a huge impact all of this has had on me. I have always known that I would be a "bridge" for the ET's and Multidimensional Beings. Your presentation touched my heart, mind and Soul. I bought the video of the presentation and have shown it to many of my friends and great Channelers.

I'm now more than 1/2 through your book. WOW!!! It speaks to my very Soul. When you mentioned about putting me on your website I knew that I had to go deeper into your work with the Extra Terrestrials and Multidimensional Beings. The pages are filled with your personal integrity with this work as well as your humility. I believe that my Soul knows your Soul and probably much more. A great friend was here for a few days doing channeling and healing sessions from the Midwest. I was the last person to receive my session. John channels about 70 different entities, Masters and groups. I only prefer to work with one of them with whom I have a very strong and loving relationship. He will appear in my room when it's time for a session. It's his form of "You've got mail."

When I brought up your name I started to cry and he told me that I had been your mother in many lifetimes. It did not surprise me. I believe that we are also connected in other ET lifetimes. I told him that I had this strong feeling that I was supposed to go to Israel and he confirmed that it was appropriate for me to do so. There is just a deep calling for me to come to Israel and have sessions with the ET's. It was this same Being that confirmed for me my need to go to the UFO Conference. I had the overwhelming knowing that I was supposed to be there and then it was confirmed by them.

What I absolutely know Adrian is that your presentation of the material that you have garnered over this long period of time is so powerful and important and you present it with such love, humility and kindness that it moves people and touches something deep within them. Your courage and commitment are making a very big difference. You are laying the groundwork for more healing and less fear on the planet. That in and of itself is a great contribution. Because you have no fear of these wonderful Beings, you convey to others that it is safe to continue to explore and trust that we are moving into the most amazing time on this planet. It's what we all came here for.

I was told by the Council at the UFO Conference (the night I told you that I was taken to them) that I had been designed (in a CO-creative process) for this work. That even my looks were taken into consideration during the design. I have never cared what people thought about what I believe or do which has allowed me to go further with my own personal explorations. I have always been considered to be "out there" which was never a problem. I've always believed that it was necessary to make it easier for others to explore beyond the accepted. However, my approach has always been loving and the introduction of the ET information has been almost a lifelong process. I've always felt them and worked with them in some capacity.

I have always done spontaneous readings on people. It is a form of channeling because it doesn't come from my conscious mind. I'm told that I'm a carrier of messages. I have encountered many different races through this work long before I had any of them confirmed through books or shared information. I believe that many people have ET's working with them especially when they are working on very cutting edge issues. It was all very normal to me. However, my overall experience is that I'm never prompted to give someone information unless they are ready and in agreement at some higher level. I don't question the content or the timing...I just assume that it's always perfect.

Blessings to you, your family and your work,

Jackie

Home: (702) 242-6379

Fax: (702) 242-4397

9413 Cedar Heights Avenue

Las Vegas, Nv 89134

Cellular (831) 801-7665.