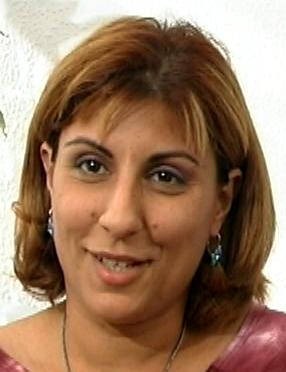 Or hessed
My name is Or Hessed. I am from Israel. I live in Kibbutz Hatzor near by Ashdod City. I'm a Trans medium, healer, and Senior Guide Imagery Therapist.
Now days, light entities and ET, use my abilities in order to transmit a vast amount of data, concerning world-wide and local events as well. Eight years ago, a UFO had arrived to Kibbutz Hatzor. It was photographed by the Kibbutz members. It was a clear sight, while the UFO stayed around for three, four nights, and then left.
What we didn't know then, and we do know today, is that the Entities stayed here, building themselves their own Infra structure.
Three years ago, me and my husband, opened our clinic at Kibbutz Hatzor, for guided imagery and N.L.P methods, combining energetic treatments, like healing and reiky. A large crew of ET doctors accompanied us; they built a huge hospital on top of our clinic, in a different dimension of course. They brought with them highly developed medical equipment. The doctor's staff includes all kinds of doctors, treating various diseases. They collaborate with us, in giving treatments to people who need help.
When we talk about psychological treatments, the nervous linguistic programming - in short - the N.L.P system brings results quicker than the conventional psychological methods. With the ET. doctor's help, the treatments are more focused and effective than ever.
As a Trans medium, my opportunities of receiving information in real time, while I treat patients, is a huge advantage to me, both as a therapist and to the patient as well. The improvements are shown very fast, in our physical dimension, as well as the patient's state of mind.
I have no doubt that receiving the relevant information in real time and on line , is making me a better therapist of the new age , and much better healer . A combination which create a new kind of therapy. Applicable both to children and adults .

The video was produced in ISRAEL by Adrian Dvir, in Dec 2003. Adrian also edited the final clip.
The video is available in MiniDV resolution 720 X 576 X 25 fps or other formats for media purpose.
Please wait a few seconds for streaming file to buffer. Microsoft Media 9 is required.
Video Clip duration:
Streaming: 140 Kbps
Resolution: X 12.5 fps
Or Hesed, worked as a Insurance agent is currently running an Aliens medical clinic in Kibbutz Hazor, Israel. Or is a Healer and A gifted Trans-medium. Or tell her story about entering into the world of Healing, Mediumship, Channeling and treating sick people with the help of a medical team of Aliens. Or is in contact with a variety of highly developed Aliens and Entities. These highly evolved creature from parallel realms help her advise clients on a variety of personal and general subjects.