I remember that even as a child I was different. Unexplainably, I knew many things about other people. I did not know at that time what was the purpose for this information, where did it came from and why. I was brought up in "Bnei Bark" - an Israeli Religious town . My conservative family and friends found it difficult to accept my psychical abilities and there was no one I could turn to for guidance - I grew up with many difficulties. All my life I advised, consoled and helped others.
I study in order to understand people and be able to help and guide others.
I felt I needed a broader understanding of human nature, an understanding I received from my Spiritual guides. I thought it to be just intuition, finally I gave up to the increasing pressure to channel with the entities - Pressure I always tried to ignore.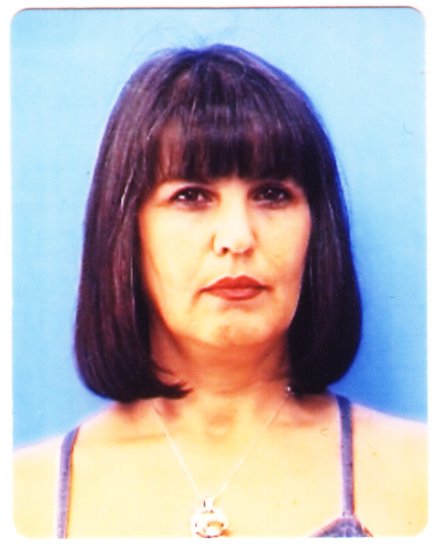 I was born with my channeling ability. There were times I tried to ignore it, finally, I fully accepted channeling as part of me. I accepted that the entities are my friends and mentors. My entities are very supporting and are wonderful friends, they advise and offer plenty of information. My entity friends help me reach new understandings and help me to cure people using energetically healing. They do it in a calm way and with endless love. They are always with my patients and me.
I allowed my spiritual side to flow with the human understanding and offer help, spiritual and physical cure.
The aliens entered my life after I attended a lecture by Adrian Dvir and Haya Levy at the convention of the ISRAEL UFO research center of 1997. During the Lecture I felt the Aliens treating me - The contact began and the wonderful relationship has started.
The aliens tested me, evaluated my psychic abilities, my personality and many more criterion they might have. On occasion I have asked Haya levy to send her Alien team (X3...) to my clinic to help in some difficult cases. Finally the aliens decided to build up an Alien clinic in my apartment.
One of the first patients to feel the new alien medical equipment was my father. Among other problems he is suffering from lack of cartilage in his knee, and his feet are swallowed. During the treatment my father felt that his legs are, in a way, being "ironed". I looked into the parallel dimension and saw that the aliens connected several tubes to his feet. Another device applied pressure to the back of the feet to help release the trapped liquid out. Under my eyes the swallowing in his feet was reduced, the edema was gone. It was like a balloon full with water, with most of the water squeezed out slowly. I called my mother to witness the miracle. I am working with alien's teams for 2 years and this was the first time for me to see an immediate physical result.
In my clinic, there is a wonderful collaboration between entities and alien medical teams. The entities work with energy while the aliens use conventional medical methods far more advance than earthly medicine.
I Tovi, send energy of tranquility piece and love, the human energy that integrates the entities and the alien medical teams together.
Plenty of light of love from within us for all of us.
Tovi