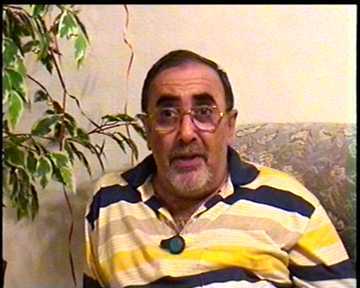 It was in 1997 that I first met Uri Gal. Chaya had made his acquaintance and insisted that I should as well. At the time that we met, Uri had already had 20 years of experience as a healer using the bio-energy method developed by Rafi Rosen (A well known healer in ISRAEL). His specialization was in helping people stop smoking.
Once introductions were made, the aliens lost no time in opening a clinic in cooperation with Uri, who now began treating clients with a wide range of medical problems much as Chaya and I were doing. Bonded by our involvement in – to say the least – unusual phenomena, Uri and I became good friends and since the beginning of his work with the aliens, we crosscheck information and share experiences almost daily.
Uri Gal: For many years I was puzzled from strange and strong currents and energies in my hands. The neurologist physician did not found any thing wrong. Paula, a known psychic in ISRAEL stared at me for half an hour and came to the conclusion the energies in my hand can be used to heal people. I started to touch people that entered my home and was surprised their pain or headache was gone.
Than I participated in Rafi Rozen healing course. Rafi Rozen is a famous ISRAELI healer that published several books describing his Bio-Energy work. He claims to work with Entities and Extraterrestrial. Rafi disclosed to me that two Invisible aliens help me to cure people. I could not believe it but I started to feel them around me. I specialized in helping heavy smokers to quite smoking.
About a year ago two strange looking transparent Aliens that proposed to help me with my healing work. It was hard for me to believe they really exist. So I did not told my patient about them.