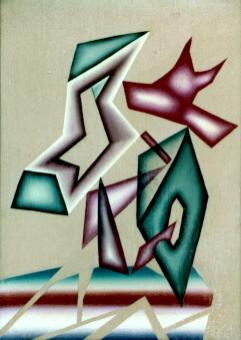 On Dec 26, 2003 I sat again with Efi to ask the Aliens more clarifications about the worm holes. I asked the questions and Efi channeled the aliens answers. This time, according to my request, it was one of the Medical staff in the Aliens clinic.

Adrian: In order to explain us the Star Gate principles as an Alien Inter Galactic transportation mean I want to ask one of the Clinic staff to describe his transportation experience from his home planet to my Clinic.

Akritan: I am willing to do so. My name is Akritan and I am a physician in this clinic. (Efi described him as a humanoid 1.72 m high with long white hair that grows only from the sides of his head. The top of his head has no hair. A round white face. He is in fact all white expect two small round totally black eyes.

Adrian: Where is your home planet ? Where do you usually live ?

Akritan: I live on a planet we call "Astrobon" which is close to Sirius in the same Galaxy and in the same dimensions. I have a private house. My house and the rest of the houses has a white round construction and don't stand on the ground but hover in the air near the Ground. A city look much like a white cloud. Unlike on Earth, the city ground is clear of buildings and vehicles. All buildings and transportation are air born. One the day I was supposed to come to earth I took my private vehicle which is air born. You may call it one man space ship but it is not intended for long space travels. I flight to the space center where I usually work. I parked my vehicle. Then I went to an elevator that took me to a larger space ship. There I met two of my fellow workers and together we flight to Sirius.

Adrian: How long this flight took ?

Akritan: 3 Hours.

Adrian: What was the flight speed ?

Akritan: Light Speed - It is regarded as relatively slow flight. When we landed on Sirius a small welcome party debriefed us about our mission. A mission that was already known to us. They explained where we are going and they gave each passenger a job he already knew in advance. After 3-4 hours that we spent in Sirius in a 54 organization building we went to a relative big space ship. There are between 100-200 passages that include many teams from several planets. They concentrate on Sirius and from there they fly to Earth. After one hour in the Space ship it take off and all the passages fall asleep. During the sleep time each passage was shown a movie by his own preference. Its like an invited dream. The whole Alien team was asleep and has no idea what happens with the ship. Only after they wake up at the end of the flight the passengers are told what happened during the flight. The passenger sleep most of the flight. They are waken up only when they reach Earth. They are told that they used a big worm whole and then used a smaller one to reach China. There the space ship opened several windows to reveal Earth as seen from space to show then where they are going to spent their next months. After a flight above half of Earth surface in the same Space ship. The space ship is of cause cloaked not to be seen by humans. They reached the State of ISRAEL. He does not remember where they landed. He is not familiar with Earth geography. Then somehow they were taken to this clinic. During the passage in the worm whole the space ship and the passengers switch dimension from Sirius dimension to a dimension close to Earth physical dimension.

Adrian: Why do you need to switch dimension ?

Akritan: If we did not switch dimension we could reach here and find empty space. We need to switch to a close dimension to Earth physical dimension and there are several of those. Some of the teams use different dimension not to interfere with each other. In the Clinic the old team show us the facility and show us how to treat the patients. After two days the old team left with the same space ship.

Adrian: How long you are already here ?

Akritan: 2.6 months. And we re going to stay for additional 4 months.

Adrian: Are you satisfied here ?

Akritan: Of course.

Adrian: What you think about humans ?

Akritan: I don't want to insult but humans are silly compared to us.

Adrian: Why you come here ?

Akritan: I received a job offer.

Adrian: Do you receive a salary for your work here ?

Akritan: I receive credit points.

Adrian: What credit point mean to you ?

Akritan: Credit point allow us to receive better living conditions as good food, good house luxury flights. Its like money but we cannot spent credit points just add them to our account. If you have more credits you can live in better conditions. This system pushes the population to work and gain credit point. We have only few individuals in our society that do nothing. Citizens has to work in order to gain credit points. Any how we did genetic changes so citizens have a born drive to work. The credit points system is a another mean to make it happen.

Adrian: How old are you ?

Akritan: I am 459 years old.

Adrian: What is the life expectancy of your specie?

Akritan: about 1000 years.

Adrian: Do you have a wife ?

Akritan: No I am single, still waiting to the one and only.

Adrian: Do you chouse your mate ?

Akritan: No I don't know who she is. It is the decision of my soul.

Adrian: what are your parents doing?

Akritan: My parents passed away. My father was a very high level physics scientist and my mother was a government worker. They both died from natural cause. As all of as do.

Adrian: At what age do you have children ?

Akritan: At very old age. A few years before expected death. This is the reason I don't remember much of my parents. I was between 10-20 years old when my parent passed away.

Adrian: Who decided on this arrangement ?

Akritan: The species decided. This way we take care for our work and career and only after that we take care of the children.

Adrian: Who took care of you as a child ?

Akritan: We are born quite developed with a lot of knowledge. I inherited my parents apartment at the age of 2 years. We receive knowledge at a very early age. We don't need to learn as you do. We receive the knowledge.

Adrian: How you receive the knowledge.

Akritan: The same way you feed your babies with milk. We add to the food special semi biological chips that reach the brain and connects to the brain tissues. These chips contain information that is transferred to the brain using electricity. The chips become part of the brain.

Adrian: Do yours grown ups eat knowledge too ?

Akritan: Yes if there is something new to learn. a Main part of my study to be a physician was done in this way. the rest was study by practice. You can call this learning system "Brain Food"

Adrian: How do you multiply?

Akritan: The same way you do.

Adrian: What medical cases you treated ?

Akritan: I am a general physician and treat everything. I make part of the Alien medical team.

Adrian: How do you communicate?

Akritan: Verbally and telepathically. We look like you humans but in a far away future.

Adrian: How much time it took you to travel from your home to the clinic.

Akritan: About one day.

Adrian: Do you take vacation and flight home ?

Akritan: No. I will go back to my home planet only when I will finish my mission here.

Adrian: How many live on your home planet ?

Akritan: About 17 milliards. The planet is about Earth size.

Adrian: During treatments we see you move very fast. What is your speed of time in your dimension relative to ours ?

Akritan: 9.89 faster than your speed of time.

Adrian: What is the reason for the different speed of time ?

Akritan: The different density of matter in our galaxy.

Adrian: you said you are from Sirius. So I assumed we live in the same galaxy ?

Akritan: No. The planet we call Sirius is not the Sirius you know from your Galaxy. We come from a far away galaxy.

Adrian: Can you tell us the what Galaxy you are coming from if you arrange the Galaxies in an increasing number depending on their distance from our Milky way galaxy ?

Akritan: Yes It is the 64 Galaxy from here.

Adrian: Now its more reasonable the number of 6000 years it took you to reach us without a Star Gate. Does your Galaxy has a name?

Akritan: Our Galaxy has no name but numbers. A9 is a common name. And Our planet is G26. What you call Sirius is actually NTR12.